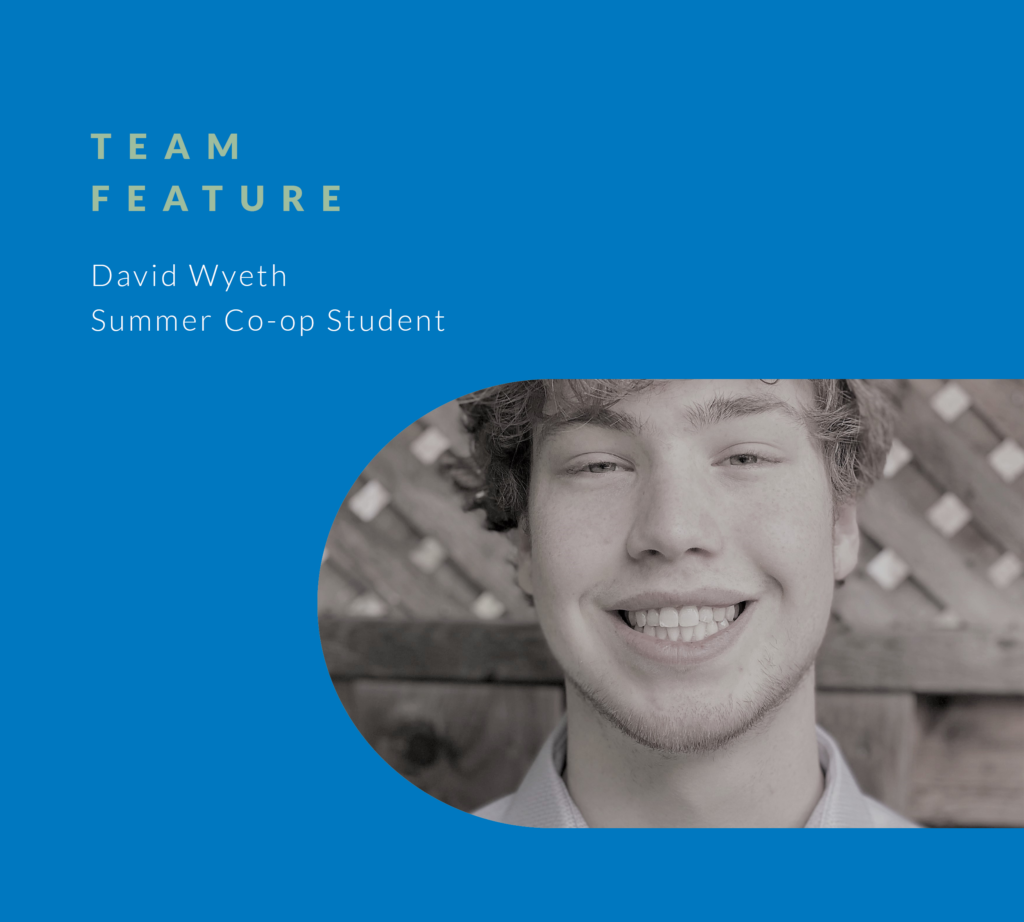 Meet David Wyeth, a University of Guelph student, completing his summer co-op position with us at Premier. In September, he will be entering his 4th year of study in environmental sciences, majoring in ecology. David says "I chose my major mostly because I want to work outside and in the field as much as possible, and working at Premier has shown me that."
We sat down with David to gather his thoughts on his co-op experience as part of the Premier team.
What has working with your team been like?
"Collaborating with the Premier team has been an enriching and enjoyable co-op experience. The atmosphere is one where colleagues readily share their expertise and support. Whenever I've encountered challenges or uncertainties, I've found a reliable network of assistance. The array of tasks I've been involved in, ranging from surveys and mold inspections to groundwater sampling and soil analysis, has provided me with a comprehensive understanding of the different tasks involved with the job. This hands-on approach, coupled with the team's encouragement, has been an invaluable experience for me."
What parts of Premier's mission do you resonate with?
"Premier's commitment to environmental stewardship strongly resonates with me. The team's dedication to adhering to rigorous environmental standards reflects values that align with my own. Additionally, the emphasis placed on safety is also very important, prioritizing the well-being of employees and the environment alike. The thorough safety training I had to complete during my co-op shows the significance of these principles."
What is a project you're most proud of?
"Reflecting on this co-op term, the project we completed for a global office furniture manufacturer really stands out. Working closely with a colleague, we undertook the responsibility of overseeing and collecting samples from approximately 30 boreholes, yielding a total of about 110 samples. This endeavor presented unique challenges, including navigating a heatwave and faulty equipment. Our equipment malfunctioned on day 1 and was never fully repaired, however, we persisted and successfully completed the project within the established timeframe. It was a roller-coaster, but it fells good to say we got it all done."