Passive soil vapour samplers can be a cost-saving alternative to active vapour sampling – producing much of the same results. On a recent site visit, our environmental scientists had an opportunity to test both methods side-by-side.  
What is Soil Vapour Sampling?  
Soil vapour sampling is typically a secondary screening method used to verify the actual concentration of volatile soil or groundwater contaminants below the ground. It is often used to support a Human Health Risk Assessment work to decide whether vapour mitigation controls are required to be implemented in an existing or planned building.
Passive Soil Vapour Sampling
Compared to Premier's usual active soil vapour sampling approach, the passive vapour samplers contain a sorbent media to passively trap vapours. The sorbent media is then analyzed by gas chromatography-mass spectrometry (GC-MS). Active soil vapour sampling involves pulling samples from specialized probes that are installed below the ground.
If you are not familiar with passive samplers for monitoring volatile organic compound (VOC) vapour concentrations, the waterloo membrane sampler (WMS™), is an example of these.  The WMS™ was invented at the University of Waterloo and developed in partnership with some pretty sharp consultants.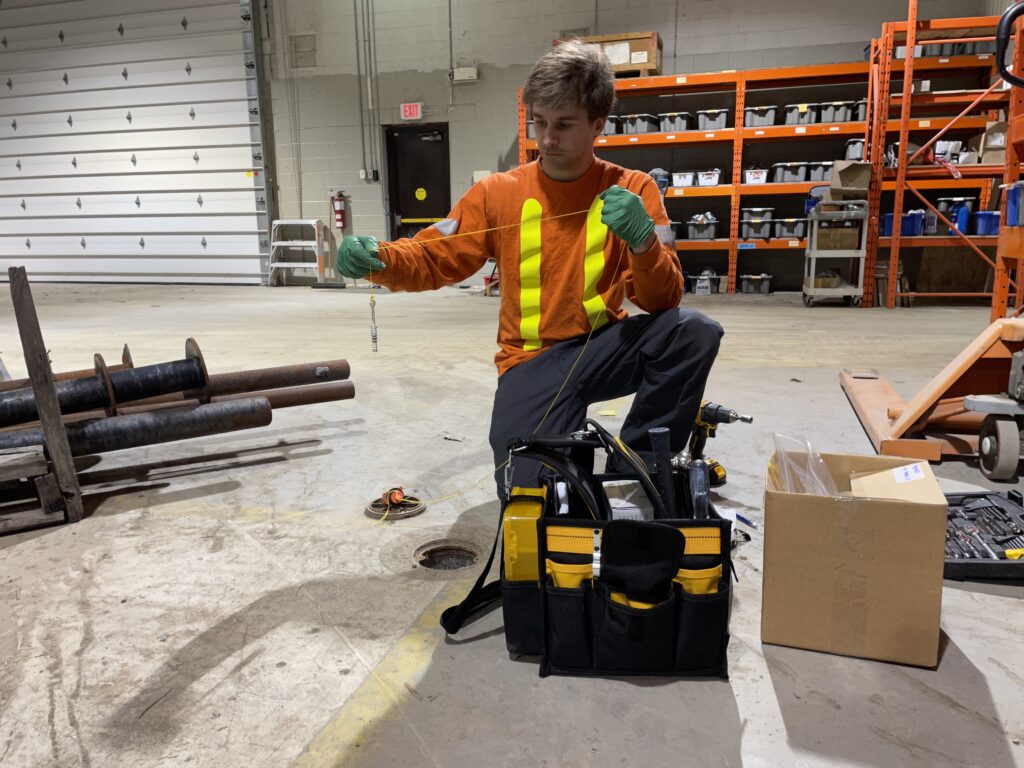 On-Site Applications
At the property pictured above, Premier's Geoscientist, Matt Huson collected VOC samples using both active and passive vapour sampling approaches. The end results were very comparable.
Passive vapour samplers are easy to deploy and when subsurface conditions permit, existing monitoring wells may be used for the sampling. This can result in reduced costs as most equipment rentals and subcontractor costs can be avoided and the number of additional floor penetrations can be reduced. Active soil vapour sampling typically requires pump rentals, helium leak detection within the sampling train using a lung box, and a set-up that can be tricky under the best circumstances
Of course, as with any type of subsurface assessment, the correct approach to take will depend on the specific situation at the site. However, in this site application the passive sampling approach was definitely worthwhile.